Bill, 29, Syracuse, NY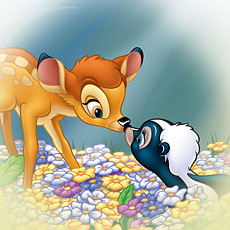 My wife Laura and I were only dating when we took our first trip to
Disney World
in March 2006 – it was her first visit and my 12th. I was worried my Disney nuttiness wouldn't rub off, and that she'd start questioning our relationship. Boy was I wrong! She fell under the magic of the
Theme Parks
, rides, fireworks, and even the Mickey ice-cream bars.
Within a couple of days, we were waking early and beating the crowds. Laura even enjoyed multiple rides on the
Carousel of Progress
, which is a particular favorite of mine. We had so much fun we felt the need to return the next year during the Year of a Million Dreams. Now, four years later, we're in the planning stages of our third trip this coming summer!