Ryanne Sackville-West, 16, Avondale, AZ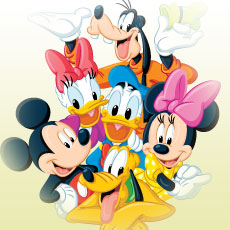 When I was nine years old, I went to
Disneyland
in California. I absolutely adored it there! We celebrated my older sister's birthday at Ariel's Grotto. The food and atmosphere was amazing!
Then, suddenly, a person in a Max costume (from "A Goofy Movie") came out with "floaties" on his arms. He pretended he was about to jump in the water, and we all cheered him on. He then chickened out. Everyone booed him and he went into a corner and pretended to sob. I got up and walked over to him, tapped him on the shoulder, and said, so only he could hear: "Don't worry about them, Max. I still believe you are very brave." The man in his costume turned around and gave me a big hug!
I went home that summer telling everyone in the fifth grade i was hugged by THE Max! Now that I am older, I've learned from this incident that what I say can inspire others, and proceed to make everyone I can smile around me.