Liz, 38, Petersburg, IL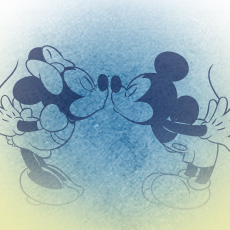 When my husband and I celebrated our honeymoon at
Disney World
, I don't think we had any idea how much happiness Disney would bring us through the years. We have watched the kids grow up in our many trips to Disney. From the first Dumbo ride until our youngest was tall enough for Rockin Roller Coaster, each moment has been special!
This summer, we had a dream trip. On our first day at Epcot, my son wished for a Dream Fastpass. An hour later, each of us was presented with a Dream Fastpass -- it was our lucky day! On our last day, we wanted to open the Magic Kingdom and make a full day of it. We got our wish by being chosen the first family and throwing out the confetti to open the Magic Kingdom with Mickey and the gang. I will never forget my children's faces as the train we were riding with all of the Characters rounded the bend to the thousands of people waiting to enter the Magic Kingdom.
Disney has made many of our dreams come true in the last 15 years ... I can't wait to see what else can happen in our future visits! The kids are counting the days until we come back!