Jennifer, 37, Red Bluff, CA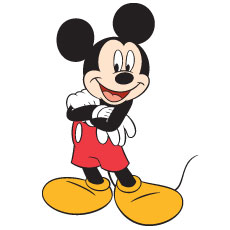 One of our favorite things to do at
Disneyland
is search out Hidden Mickeys. We have a book to point us in the right direction but always aspired to find an 'undiscovered' Hidden Mickey.
While walking through the Sunshine Plaza in
Disney California Adventure
, my seven-year-old son was in the middle of a sentence when he stopped cold in his tracks. He was silent. He then let out a huge scream ... "I found it ... I found an undiscovered hidden Mickey!!" There it was, in the rays of the plaza fountain.
It was all he could talk about for the rest of the trip – and he told several Cast Members of his discovery. Of course, we found out later that it had been a documented find – but it doesn't matter to my son. To him, that is HIS hidden Mickey. It is one of our first stops every time we visit the Park!