Missy, 30, Baltimore, MD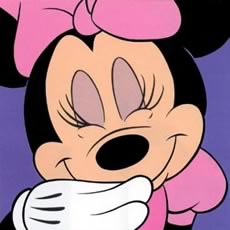 My daughter is only two and we are planning her first visit to
Disney World
. She is already a huge fan. She wears her Minnie Mouse headband ears every day, no matter where we are going. She wears them to the grocery store, the cleaners, and Target. Kids walk past her and point and say, "Look, it's Minnie Mouse" and she smiles. She wears the ears to the playground, restaurants, and even when we go to temple to pray.
The only time we insist that she takes them off is for bath time and bed time. The first thing she does when she wakes up in the morning is put them on and the last thing she does before she goes to bed is take them off. She refuses to leave the house without them, they are as essential as wearing shoes on her feet. We have so many pictures of her in her "ears."
Dassi is definitely the youngest Disney fan we know!!