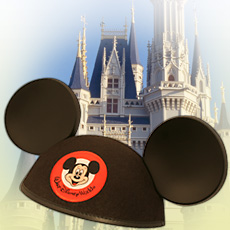 David, 45, Hamilton, NJ
We take our kids to
Disney World
on a yearly basis and came upon a special vacation package. Since the dates coincided with our daughter's 10
th
birthday we decided to surprise her and my son. We told them we were just going to do some day trips and did not have anything planned. We packed the car the night before so that they would not suspect anything.
When the time came to leave we went to an afternoon movie first. Afterward we just started to drive until we decided to stop for dinner. At dinner we asked the kids how far we should go, and suggested that we would work our way back from there. Because my wife's sister lives in Florida they suggested visiting her. We drove through the night and when we got closer the kids saw a Downtown Disney bus. The kids asked if we could stop there. We said we would see. When we arrived at the main arch saying "Welcome to Walt Disney World," the kids asked if we could go to the Magic Kingdom for one day and we replied again that we would see.
When we pulled into the POP Century Resort, my son said "Hey, we've stayed here before." After we parked the kids asked what we are doing and my wife said that she had to use the bathroom.
It wasn't until we checked in and the Cast Member said, "We have you here for six days and five nights" that the kids realized that we would be staying. The expression on their faces was magical and will be one to remember.