Rebecca, 18, Brooklyn, NY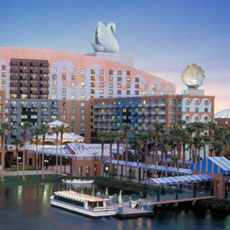 Even living in New York, I frequently visited
Disney World
as a child, starting as a baby in diapers. I was surely the child mascot for Disney, as I was a full believer in all the magic. When I was a young child, I would constantly run up to various Characters and say "Hi, it's Rebecca, I am back." I used to chase my shadow like Peter Pan and believe that I could pick it up.
A favorite story of my mother's is that when I was still a little baby I used to think the Swan Hotel was my grandmother's house. Various Characters at the Parks were extremely kind and made every moment memorable.
As I have gotten older the magic still hasn't left me. I collect all the pins I can get my hands on and the thought of traveling down south to the warmth during the cold season makes me scream and yell with delight. I enjoy Disney World so much!