David, 40, Jeffersonville, IN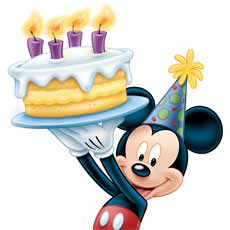 My story starts in May of 2005, when my son was born with a congenital heart defect called HLHS. Basically the left side of his heart didn't form so half of his heart doesn't work. It has taken four surgeries to correct the problem but all is well now.
On David's third birthday this year he got his wish to see Mickey Mouse and Goofy thanks to "Make A Wish," "Give Kids The World," and Disney. If it wasn't for the generosity of such a wonderful place, my son might never have gotten to visit Disney World. Everyone there treated us like royalty and there was nothing more we could have asked for.
I went to Disney as a child and I hope and pray his children will get to do the same. Thanks Disney for helping my son's wish to come true. God bless you all.