Nancy, 61, Annapolis, MD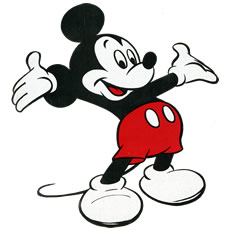 Disney World
has always been one of my "laughing places" since my children were little. The first time we went, our oldest daughter, Tammie, was seven and our middle daughter, Lisa, was four. Of course, we had the big build-up of what we were going to do and who we were going to see and their excitement just grew and grew.
The day finally arrived. We walked into the
Magic Kingdom
for the very first time. There stood Main Street and Cinderella's Castle right in front of us. Mickey Mouse himself was walking in from a side entrance. My four-year-old let go of my hand and ran straight to him, hugging his legs as far as her little arms could reach, and said, "I've come all this way just to see you!"
This was a moment my husband and I (and probably Mickey himself) will never forget and it was the beginning of many beautiful memories of Disney World to come!