Princess Pinkie Promise
Mary Ellen, 41, Easton, PA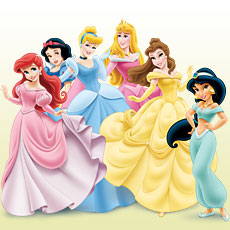 We made our first trip to
Disney World
in 2007. On our last day there, we happened to come across
Wendy signing autographs
.
Our daughter Katie, age 3 1/2 and a huge "Peter Pan" fan, was thrilled to have a Wendy chat with her as so far, all of the Disney Characters we had met were quiet. Wendy asked if we had seen any of the Princesses, and we had not. She was kind enough to tell us where we could find five Princesses all in one place. We were so excited! Wendy then also asked Katie to do her a special favor. She whispered in Katie's ear, and then asked her to "
Pinky Promise
" to take her message to Cinderella. Katie had never heard of this very special promise, but shook pinkies with Wendy, and off we went on our mission.
When we found the Princesses in Toontown, we waited first to see Cinderella, where Katie delivered her important pinky promise message ... "You're it! No tag backs!" Oh the giggles! Katie then was the messenger between Princesses to pass on the "It" status.
It was so memorable to her (and us!) to have that Princess status for the day, and years later, the Pinky Promise is still the one promise that can never never be broken.