The Magic of Cast Members
Rita, 52, Albuquerque, NM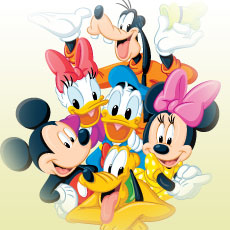 For those growing up in Los Angeles,
Disneyland
visits might be commonplace. Coming from a very poor family though, trips to the Park were a major event ... and only occurred three times during my childhood. The one thing I vividly remember about Disneyland were the Mickey Mouse balloons. Being on a tight budget, my parents couldn't really buy balloons. So when my husband and I returned to Disneyland for the first time as adults, I told him that the only item I wanted was a Mickey Mouse balloon to take home with me.
That made for interesting conversation since we flew to California from New Mexico. On our second day at the Magic Kingdom, my husband stopped a Cast Member who was selling balloons and explained my lifelong wish. The Cast Member whispered something to him and as we left the Park later that day, he made a quick stop at Guest Services. We were presented with Mickey Mouse balloons that hadn't been inflated so I could take them on the flight home. To top it off, Guest Services wouldn't let him pay for them! They said they were very happy to make someone's wish come true. Needless to say (after all these years), the thrill of having my own Mickey Mouse balloons from Disneyland was worth the wait. Disney seems to make everything magical ... no matter what your age!

The Little City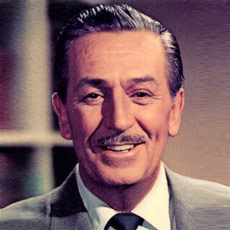 I was four years old when my father took my family to
Disneyland
in 1969. Sadly, he passed away in 1975. Many years passed and I always remembered my father and me together on a ride that looked down at a little city on that fine day long ago.
I returned to Disneyland in 1994 with my future wife, and we got on Peter Pan's Flight. As I looked down I was amazed – right below us was the little city I had seen with my father 23 years ago! Since then we've been to Disneyland countless times and with all my heart I thank Walt Disney for allowing me to soar through the sky with my father whenever I want on Peter Pan's Flight, looking down at the little city I had remembered for all those years.