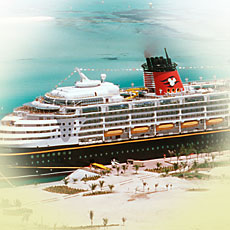 My mother took my cousin and I to
Disneyland
in the summer of 1955, not long after it opened. We were 14 at the time and our favorite ride was the Mad Hatter's Tea Cups. I've made a total of 12 trips to Disneyland, the last four all by myself. I have no worries about being alone at the Park, and always stay at the Grand Californian Hotel.
In 1999 my husband and I enjoyed our first trip to
Walt Disney World
, including a cruise on the Disney Magic cruise ship ... what a wonderful memory. Since then my son and I took a trip to Walt Disney World and enjoyed playing golf. I'll be celebrating my 70th birthday in June, 2011, and my son will be taking me to Walt Disney World to celebrate ... I can't wait!
by: Mary, 69, Hood River, OR