Peter, 60, Santa Barbara, CA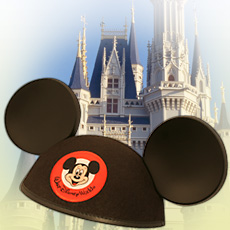 I was at
Disneyland
with my family for their 50th Birthday celebration with California's governor and Art Linkletter. My three children, Alexander, Zoe, and Fiona, had always heard the story of how I was among the children "interviewed" for Mr. Linkletter's show "Kids Say the Darndest Things," but because I barely understood English (my parents only spoke Greek) I never made it on the show.
At the 50th birthday celebration, wearing our gold Mickey ears and stuffing ourselves with birthday cupcakes, we marveled at how Mr. Linkletter, then 93 years old, spoke extemporaneously, seemingly totally at ease in 90-degree heat and a dark suit. After the speeches were done, we walked around and a crowd of reporters approached us, surrounding Mr. Linkletter. And there he was—right in front of us! He stopped, looked right into my eyes, and said, "You look about the right age, were you ever on the show? I am sorry if I don't remember you."
Then he ignored the reporters trying to ask their questions, and he had a five-minute conversation with us, allowing my kids to ask him various questions. After spending so much time with us, he turned to my kids and said "Believe your father, everything he says about 'Kids...' is absolutely true." My eyes welled up. I shook his hand and thanked him profusely, and the last thing he said was "Call me Art."
Only at Disneyland! Thank you for always making it the Happiest Place on Earth.