Jenny, 18, Redwood City, CA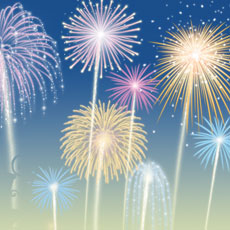 On my last trip to Disneyland with my family, I remember a magical experience. We went on the Storybook Land Canal Boats and had a "magical" time. The Cast Members directed me to sit on the step of the boat where everyone's shoes touch, so I just flat out said "I need to sit on the other side of the boat – I have O.C.D. and can't sit there." The cast member completely understood! She even said her brother has O.C.D. too. So we waited for the next boat – and it was the Fauna boat! Fauna is one of my all-time favorite Disney Characters.
The ride had to stop for the fireworks show, so we got to see them while in the boat. The whole time these little girls on the boat were making sort of a running commentary – it was really funny. When one of them heard the huge crack and booming noise of the fireworks she said, "I thought the Civil War was over!"