Pat, 57, Basking Ridge, NJ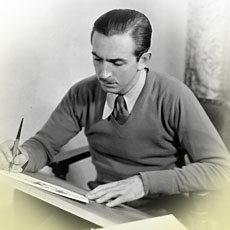 As a sociology major in college, I was required to write a term paper about the person I felt had a major influence on American society – I chose Walt Disney. There are presidents, senators, athletes, movie stars, religious figures, and foreign heads of state that obviously have had major roles in the development of our society, but Walt's vision has impacted us beyond most.
The environment he developed transports us from our everyday lives into a place filled with fun. We can't help but lose ourselves in his fantasy world and just feel good. His foresight and creativity were unparalleled and I would bet there isn't a family in our country that hasn't been influenced by Disney ... how lucky for us!